'The Audrey' Charcoal Swirl Horse Suit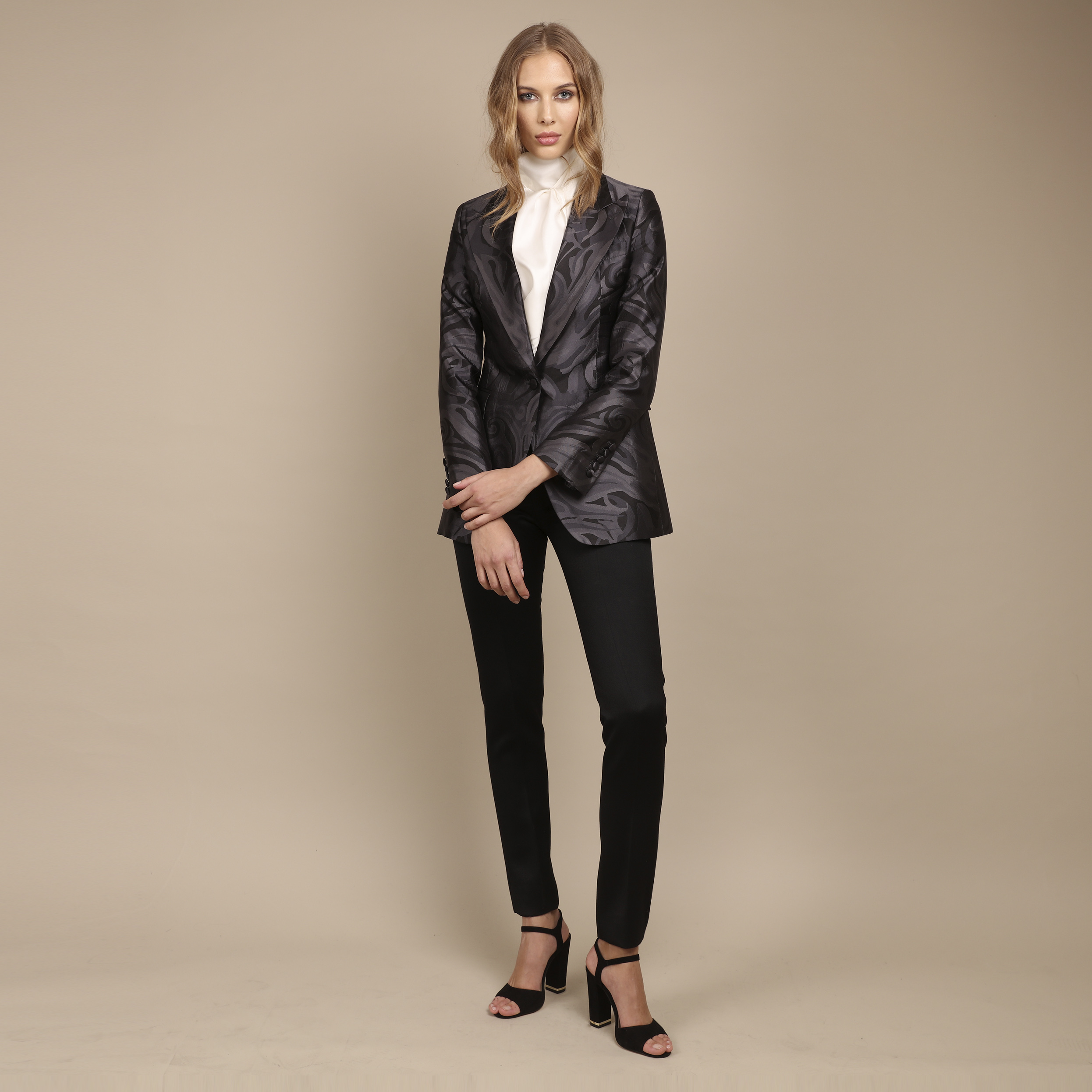 'The Audrey' Charcoal Swirl Horse Suit
Featured in our runway collection titled 'Journey', inspired by London in the 1920's. Book a fitting to experience our 'Made to Order' service. Tailored from our block, boasting a series of optional alterations to accommodate shape and size. Crafted within 8 weeks from placement of order with 2 fittings required.
Presented here, 'The Audrey' jacket tailored in our uniquely designed & woven in England, 100% silk cloth. Featuring a design created by Joshua that weaves our swirling horse motif in charcoal grey across our slim fitting jacket. Tailored with a peak lapel, fabric covered buttons and our signature 'Polka-Hat' lining.
All tailoring appointments take place at our flagship store 68 Great Portland Street, Fitzrovia, London, W1W 7NG. To book a personal fitting appointment or have any questions regarding fit and availability, please use the details below. All online sales are available with international shipping.
To order by phone dial +44 (0)2038767747